Sign up to Receive
our Top Client Success
Secrets for Free!
FREE GUIDE! Learn The Life Changing Secrets of Our Most Successful Clients To Date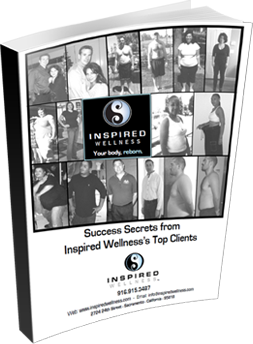 Get Fit Challenge
Give us 6 weeks and we'll change your life.
Includes our Cleanse30 nutrition reset!
Unlimited fitness, delicious clean eating without calorie counting and so much more.
21 Days For $30
Enroll today and experience our unique wellness community!
7 Day meal plan, unlimited workouts and more!
Get started on your new journey.
The Inspired Wellness Experience
Learn about how our unique approach has changed thousands of lives.
The Inspired Wellness Difference
Learn about what sets us apart.
Guaranteed Results

Drop 5-20lbs First 30 Days

Escape Calorie Counting

All Natural Approach

Learn The "Why" Behind It All

Most In-Depth Assessment In The Industry

Ongoing Support & Community

Real Time, Heart Rate Based Training
Our Portfolio
The Inspired Wellness Difference
Joyce Pusta
Every month we feature our awesome members. They are inspirational, they rock and we wouldn't be where we are without their continued support of our wellness movement. Our May Member Profile is Eryn! What's your favorite [...]
Christina Sanghera
As a boutique fitness and transformation studio owner, the pattern below is something I see all the time. Until now, I hadn't dived deeper into the WHY. Enter this blog post. It is my hope that if you struggle to exercise regularly and stick to something you started, that you take back your power and realize that you are a badass who's capable of reinventing herself over and over and over again. […]
Inspired Wellness
Every month we feature our awesome members. They are inspirational, they rock and we wouldn't be where we are without their continued support of our wellness movement. Our April Member Profile is Anysia! What's your favorite [...]