Ready to change your life? Let's do this.
What makes our 6 Week Get Fit Challenge different? We realize that not every body is the same, and therefore different things work for different people. We created this program as just that: a reset! Take things out, add them back in and find your perfect blend for YOUR bio-individuality and goals. We pair our Cleanse30 nutrition reset with high intensity fat burning workouts and daily accountability to deliver ah-mazing results. During this process you'll get to discover your ideal mix and escape diet dogma forever.
The Three Pillars of Success
Fitness
Using savvy, fun and challenging all-levels workouts you will burn stubborn fat, build sexy lean muscle and boost your metabolism all while being part of our supportive, friendly and motivating fit family.
Nutrition
A smart nutrition plan that works with you, not against you.  A plan that is set up to help you improve week by week. The addition of our Cleanse30 nutrition reset is the cornerstone to your success during the program and beyond.
Lifestyle
Learn how to eat and workout smarter and healthier, and learn the exact tips and tricks we use ourselves. Obtain optimal sleep, reduce anxiety/stress with self care techniques and turn this program into a lifestyle.
ACCOUNTABILITY Is Key
We take accountability to a whole new level. You'll have the support of a community PLUS daily group coaching from our certified and degreed Private Wellness Consultants. In the grocery store and have a question on an ingredient? Having trouble staying focused and in need of motivation? It's easy to join a program and slack. Now failure is not an option. With daily check-ins, feedback, LIVE Q&As and more you'll have the support you need to reach your goals and then some! We've even got options to dig even deeper and work 1-1 with your very own personal wellness coach throughout the duration of your program.
About Inspired Wellness
It's good to meet you! We are Sham and Christina Sanghera, and together we are on a mission to improve the health of our community and beyond. Having battled relentless weight gain, an autoimmune thyroid disease and clinical burnout from stress, we want to help you thrive instead of just "survive" through every day. We have over 15 years of personal and professional experience helping people transform their lifestyles, and we are certified and degreed Private Wellness Consultants who dedicate our lives to improving the health of others. To read our full bio please go here (Christina) and here (Sham).
Testimonial From Doris B:
Not only did Doris lose over 25 pounds, but more importantly she gained a new relationship with fitness, food and wellness. She learned the "why" behind the journey - check out her video below and get ready to get inspired!
Want to develop a consistent movement and exercise routine.
Have a desire to maintain the weight you plan to lose or have lost.
Want to kick things up a notch in order to reach your goals.
Feel like your health has taken a back seat and you need a reset.
Want to lose weight, but you're not sure where to start.
Want to feel confident and empowered in your skin.
Want to develop a healthy relationship with food.
Have a voracious sweet tooth.
Feel like your nutrition is "good" but could be better.
Feel like you go overboard on the weekends and then have to "start over" on Monday.
We take a deep dive into all elements of wellness. Mind, body and soul – they are all connected and deserve equal attention and love! Let us help you build confidence, gain momentum and eliminate habits that get in the way of achieving your goals!
Testimonial From Marina P:
Marina eliminated joint pain and migraines, reached her weight loss goal and felt fantastic in the process. Check out her video below and get ready to get inspired!
Participants have seen dramatic changes in:
WEIGHT LOSS
ENERGY
STRENGTH
ENDURANCE
CHOLESTEROL
ACID REFLUX
INSOMNIA
ALLERGIES
HEADACHES
BLOATING
SKIN, HAIR, NAILS
BLOOD SUGAR
"I cannot say enough kind words about this cleanse and my coach. I have been struggling with my weight for about the last ten years and I've tried everything and have been quite the yo-yo dieter. I've lost a ton of weight only to gain twice as much back in a shorter amount of time. I've done calorie counting, points, boxed meals, you name it. The amazing thing about this cleanse is you don't count anything and you feel better. I have a better appreciation and a better relation with food now that I have participated in this wonderful program and I hope to inspire my family to also partake in clean eating." - Lisa J.
Just imagine… after your time with us, you could be sharing your success story, too…
Highlights of our 6 Week Get Fit Challenge
AT YOUR DISPOSAL IS EVERYTHING YOU NEED TO ENSURE YOU'RE ALWAYS IN CONTROL AND KNOW HOW TO TACKLE ANY PROBLEM THAT MIGHT ARISE. WE'VE LEFT NO STONE UNTURNED AND WE'LL SUPPORT YOU IN YOUR JOURNEY EVERY STEP OF THE WAY. YOU GET...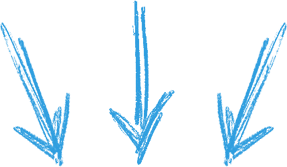 UNLIMITED

Fat Burning Fitness
We design FUN workouts that keep you coming back for more. PLUS, experience enhanced fat burning and muscle confusion as the routines change daily!
These are photos of actual meals past Cleanse30 participants have enjoyed! No starving or restriction; create a healthy relationship with and enjoy food freedom!
COMMUNITY

, Educational Classes & More
Health is more than just fitness and nutrition. How do you feel? Are you stressed and overworked? Are you sleeping well and experiencing optimal hormonal balance? Our special classes focus on such topics as stress reduction, self care techniques, foam rolling and more!
Everything Included With Your 6 Week Get Fit Challenge:
Access to unlimited boot camps at our studio (In-Person Program) - $175 Value
Delicious Meal Plans (Online + In-Person Program) - $149 Value
Healthy Grocery Shopping Foods List (Online + In-Person Program) - $49 Value
Restaurant Survival Guide (Online + In-Person Program) - $49 Value
Cleanse30 E-Book with 45+ recipes, meal plans and more (Online + In-Person Program) - $69 Value
Orientation at the studio (Online + In-Person Program) - $75 Value
Access to a private group exclusive to those doing the cleanse - live videos, weekly check-ins, motivation and ACCOUNTABILITY! - $199 Value
Weekly interactive homework (Online + In-Person Program) - $199 Value
Before & After Measurements and Photos (In-Person Program) - $99 Value
Self Care/Stress Reduction Class (In-Person Program) - $49 Value
VIP Workout + Checkpoint (In-Person Program) - $49 Value
Daily motivational messages to keep you focused - $99 Value
Celebratory pot luck (In-Person Program)
BONUS (additional fee applies): Access to your own 1-1 coach for the entire cleanse (Online + In-Person Program)
Are You Ready To Achieve Your Weight Loss and Fitness Goals PLUS Learn How To Maintain Your Results?
"It's been a few years, a lot of sweat and hard work. Not done yet but getting there. Currently, I'm down 100 lbs from my highest weight, almost 80 lbs since starting with Sham Sanghera. And I discovered I have a neck! I also no longer have to wear ankle braces constantly, use an inhaler just to walk around, I can fit into a kayak (I couldn't before), I can run far enough and fast enough to tire a dog out, gone from a size 28 to a size 16. Yea the scale numbers are cool but my non scale victories mean more to me and the quality of my life. Thanks Inspired Wellness." - Elif
"In less than one month of boot camps and eating clean I lost 6 pounds, 3.5 inches, and 3% body fat. It has now been two months and the numbers keep getting better.
I am significantly stronger, have more energy, my anxiety has almost entirely disappeared, and I can see the physical changes in my body.
Inspired Wellness' holistic approach to health is exactly what I needed to take control of mine." - Lindsay G. 
"Being thin has always been a dream of mine and with that the search for the perfect program continued. After trying so many, I decided to give "real food" a try and boy am glad that I did! This is a lifestyle and not a diet. Other programs didn't teach me how to feed my body so that it works at its best potential. The primary focus of this program isn't how you look on the outside, but how you feel on the inside. The outside just follows right along!" - Celina D.
"I recently completed the program and lost 11lbs in 30 days … the healthy way!! I never thought I could do that! I've been going here for over a year now and I have never looked/felt better!
If you want results come to Inspired wellness.... You will seriously not regret it. It could be the best decision you ever make." - Tereza M. 
"I cannot thank you enough for the program. I have taken your info to heart, especially preparing to race and I wanted to say thank you! Near tears and all smiles!"
"When I first came to Inspired Wellness I was very overweight and unhappy. But I was at the point in my life where I finally hit bottom and was ready to make that change. It was difficult in the beginning but they were there every step of the way. I found strength mentally and physically I never knew I had. They literally took 15 years off my life. I view life so differently now. Having a strong mind and body means something to me now that I hold near and dear to my soul. All thanks to Sham and Inspired Wellness. If you are looking in the mirror and not liking what you see sign up for this program! Inspired Wellness will save your life and add a few years of enjoyment on to it! Initial challenge I did, I lost 20lbs in 30 days. The lifestyle strategies I learned kick started my weight loss journey and I am now down over 100lbs!" - Michelle R. 
"I was skeptical at first, assuming this was just another fad and I may lose some weight, but as soon as I stopped it would come right back. After doing the challenge, I lost 15 pounds and felt wonderful. I decided to keep going and stick to this new lifestyle and have since lost an additional 10 pounds and I am still losing weight. I have cut out specific foods that I learned made me not feel good and I have not had heartburn since. I assumed the heartburn was from the spicy and citrus foods I was eating, but I have incorporated them back into my diet and still no heartburn. Just recently I had my annual physical with blood work and dropped my cholesterol by 50 points. I am now at a low risk of heart disease and all the bad stuff dropped to low to normal and my blood pressure was perfect! My doctor says I am 'the picture of health'. My goal is another 25 pounds and I am confident I will get there with the program and keep it off with this new lifestyle." - Katie
"I came to Inspired Wellness as my last attempt at achieving the healthy lifestyle I knew I was capable of, but somehow kept missing the boat. Everyone promises to change your life, but this has been the only program to actually do that.
Inspired Wellness changed my life and opened a new page, really made me see what this world is coming to: chemicals, sugar, unhealthy lifestyles. My children adapted, too, as I began to teach them the importance of respecting their bodies and eating good quality foods." - Stacey L.
"I completed the six week challenge as part of my recovery plan from having shoulder surgery. I was hoping to lose some weight and get into a position to make a strong recovery to get back on the field to play Australian Football. My results were more than I imagined. It's been about two months since I started the cleanse, and now I'm following the program with modifications over the weekend.
I did lean out and have maintained an eight pound loss. I receive compliments from coworkers and friends on the visual changes in my body. More exciting to me, I dropped almost 4 minutes off my best 4 mile time less than four months post surgery. At five months post surgery I completed my first sprint triathlon and placed second in my age group.
I trained for the event while on the cleanse, including learning to swim.  I believe being on the cleanse, and then following much of the program after I completed the 6 weeks, gave me the energy needed to train 5 to 6 times a week leading up to the event.
In addition to the athletic results I've received, I have also discovered that my energy level stays very constant while following the program. I'm able to get home from work or wake up early and easily find energy to work on my to-do list. Instead of having swings of low energy to high energy as I used to experience, I now seem to be living with a constant level of energy.
Last, the effort your coach puts into supporting you while on the cleanse is outstanding. They really want you to succeed and learn." - Vickie S. 
"I have struggled with weight gain and chronic health problems all of my life. I have always tried to eat healthy and lead an active lifestyle, yet I kept getting colds, mega allergy issues, sinus infections and asthma attacks. Which meant more visits to the doctor, more medications, and a cycle of craving a lot of sugary foods.
I did the challenge and immediately dropped 10 pounds, 10 inches and lost a majority of the inflammation I had been carrying around for years in only 30 days.
I had the unhealthiest year of my life and yet I was practicing what I thought were the healthiest habits. I was working out with hour and a half workouts, and I would lose weight and inches for the short term, but then they would start creeping back on.
The day I met my "Angel" Sham, just when I was ready to give up on everything, Sham was there to help me realize that I wasn't alone in this struggle and he was certain he could help me break through to a healthier person.
My workouts became more efficient, challenging, and yet fun. They were easy for me to do at home or in a gym. Sham challenged me within my limits and encouraged me to push myself. I have set several small goals and have beaten each of them. My endurance has increased, I have stopped the need to take 5 different medications, my hormone levels and food cravings leveled out. And for the first time in my life, I felt like a "normal" person. - Linda M. 
"It's exactly the kind of vital (and non-commercial!) info that is mighty hard to find in the traditional 'healthcare' system. So grateful and glad to be here with the rest of you!" - Kathleen A. 
"After nearly a year of being sedentary and tired due to tumultuous life circumstances, Matt and I made the decision to join the challenge. We'd both gained weight (which is always an impetus to "do something") and felt generally, genuinely tired and unhappy. Plus I'll be turning 40 this year (2015) and he's a few years ahead of me; we decided this is the time to learn how to be healthy.
The results are more than we both hoped for. By the end of the second week, we both felt noticeably different and noticeably better. The momentum carried us through the end without going off-plan - how could we when we were feeling so much better and seeing results? We knew we'd only be cheating ourselves.
We realized early on that this isn't about what we were giving up, because all we gave up was convenience and settling for what seemed easiest to make or pick-up for dinner. What we gained was so much more: being in-tune with our bodies and understanding for the first time in our lives how the foods we eat affect our physical and mental well-being. I learned to take the emotion (other than enjoyment) out of eating.
I learned that a hard-boiled egg and a few strawberries or a smoothie with greens, berries and protein powder makes an easy and satisfying breakfast. Together we learned that mixing ground grass-fed beef and lamb together makes amazing burgers to enjoy with a thick slice of tomato. And we learned that homemade almond flour crackers are better than store-bought!
With a huge variety of naturally flavorful, fresh and local foods and knowing it's truly nourishing our bodies, neither of us will be going back to our old, mindless routine." - Taryn C. 
Standard Disclaimer: Before beginning this or any exercise program or making any changes in your lifestyle and diet you should get your doctor or physician's approval. This is for informational purposes only and is not meant as medical advice, nor is it a substitute for medical advice. Performing exercise of all types can pose a risk to the exerciser. We advise that you should take full responsibility for your own health and safety. Before exercising make certain you know your own physical limits. Adequate warm up and cool downs should be undertaken before and after any exercise. Inspired Wellness will not be responsible or liable for any injury sustained as a result of using any fitness program presented and/or discussed.