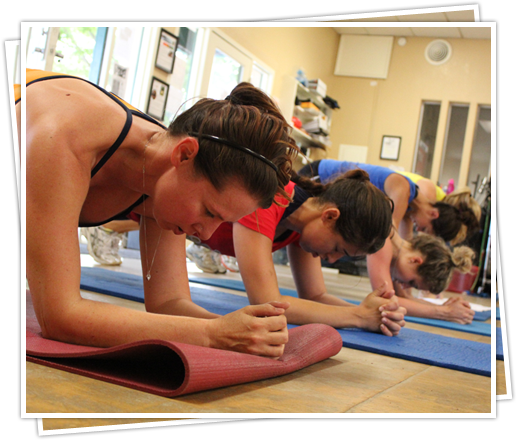 Our innovative total body conditioning program delivers impressive results in record time. You don't need to spend countless hours at a gym where you are just a number. Come experience our boutique, community oriented boot camp that fosters a sense of pride in its clientele and wants nothing more than to see YOU succeed! We cater to your busy schedule with sessions that last approximately 45 minutes; our classes continue to see participants shed the pounds, drop the inches, improve overall strength and more. We believe in celebrating the mini victories along the way and celebrate where you begin while helping you get where you want to be. We DO NOT teach in a drill sergeant manner. For a wealth of info check out the FAQ section below.
What do the boot camp programs include?
*Monthly weigh-in, body fat and measurement checkpoints
*Member socials
*Inspired Wellness mobile app
*Free download of our original nutritional E-Book with key points for following our wildly successful cleanse. No starving, just CLEAN eating!
*Private members group online; a great place to meet other likeminded people, receive support, share recipes and workouts AND have access to exclusive content
*Enrollment in our original rewards program. Earn points for a variety of different activities. Points are redeemable for valuable prizes including free private sessions, merchandise and gift cards.
… and more!
What is the price?
We have boot camp programs starting at just $90 per month!
What if I'm not in shape?
You don't have to be an Olympic athlete to attend. We provide modifications and all fitness levels are welcome. We urge you to push as hard as you comfortably can while still challenging yourself, and we don't expect you to do anything that goes beyond the limits of safety. Whether five or ten stubborn pounds, a bigger goal of fifty plus or maintenance, we welcome you!
How many days per week can I attend?
Our boot camps run Monday-Saturday with a variety of class times!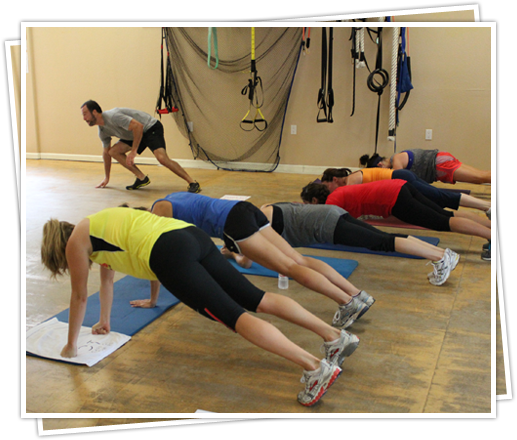 How long is class?
We provide the results of a ninety minute workout in forty five minutes or less by maximizing caloric burn in a shorter amount of time.
What if I can't make all the classes offered?
Something is always better than nothing and every workout counts! We have a 2x per week option for busy schedules.
What if my schedule is too hectic?
No schedule is too hectic to strive for health. Procrastinating with regards to health and physical fitness usually means a lack of motivation, not time. There are 1,440 minutes in a day. Why not use just 45 of those to achieve optimal health?
Do I have to bring equipment?
A towel, comfortable workout attire and water are all you need!
What do the classes consist of?
Our boot camps provide a fun and motivating experience and provide a total body workout developed around the principles of maximum fat loss, functional muscular strength, a strong core, flexibility and balance.
Is it ongoing?
Yes, our indoor boot camp is year round!
Can I pay per class?
We do not offer a pay-per-class option. Consistency is key and motivation and success will come from a commitment to attending class. Plus, it is an energetic team oriented environment you will feel inspired to visit on a regular basis!
What are some results I can expect to see?
Most participants drop an average of 5-18 lbs and 2-6 inches off their waist in the first 30 days and continue to see improvements in weight loss, maintenance, endurance and more thereafter.
How will I feel after?
Full of energy and ready to conquer anything! Our boot camps give that much needed jump start before the day begins or a nice pick-me-up after a long day at work. The first 1-3 days you may experience some soreness, but your body soon adjusts to the training style within a couple weeks.
What about other questions?
Location:
2724 24th Street, Sacramento, CA 95818
To view our schedule, click the 'Schedule' tab at the top. We look forward to meeting you soon!