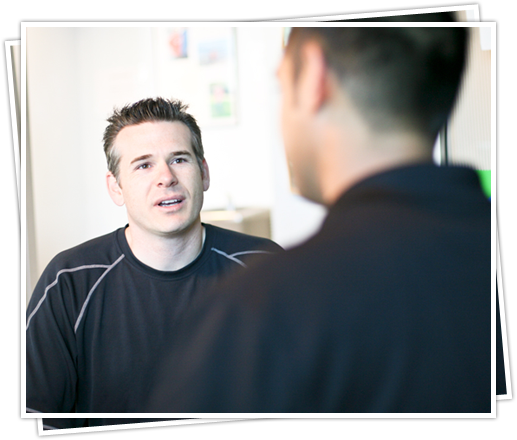 Approximately 1.3 million Americans die annually from disease linked to poor lifestyle habits. That is 148 people every hour. The George Washington University School of Public Health and Health Services Department of Health Policy has released the first-ever report that calculated the actual annual cost of obesity – $4,879 for women and $2,646 for men.
Founder Sham Sanghera has spent the last ten years (in his own way) trying to save lives. He is not a doctor, does not have expensive medical devices or recommend prescription drugs. Sham uses education, information and the truth. He strongly believes the power of wellness, proper food choices, and fitness should be primal to all and can help heal, inspire and change lives.
A horrible reality is that the United States is one of the most innovative countries in the world and yet one of the unhealthiest.
Our nation pumps millions of dollars into research and seeking cures to health issues caused by poor choices. Cures would be worth millions if ever discovered but prevention would be more valuable, cost less, improve quality of life, and it would save millions of dollars and lives.
Often times we revert to quick fixes, pills, surgeries and fad diets that do not work in the long-term because they are usually too drastic to handle for more than a short period of time. When trying to achieve so much in so little time, you can't fully grasp the positive, permanent results that would develop if lifestyle changes were made instead. By being properly educated, you can then fully understand the changes being made.
It is much better to fix a problem before it occurs, and the fact that most chronic diseases take years to develop, the sooner you start to build a foundation based on primary prevention, the sooner you are on your way to optimal health for a lifetime.
With the failure rate of quick fixes, fad diets and other drastic measures being so high, it's no wonder that 2 out of 3 people are overweight and 1 out of 3 are obese. These statistics are alarming, and with the leading causes of death in our country being heart disease, cancer and diabetes, it's time we take a primary and preventative measures to put a halt to these diet and lifestyle related diseases. Statistics now show that for the first time ever the current generation of children will have a shorter lifespan than their parents.
This is where Inspired Wellness lifestyle coaching can help you. We are simply professionals in the lifestyle coaching process who will help you discover your own personal "best." We help you achieve the life you deserve inside and out. In time, by using our coaching model, you will learn how disease, excess weight and stress are preventable through healthy eating habits, lifestyle management and appropriate types of exercise.
We take an investigative approach to find any reasons your body and lifestyle may not be functioning to their fullest capabilities and will guide you in making gradual changes that will form into healthy lifestyle habits you can use for the rest of your life. We use proven techniques, education and experience to create a customized program with lifestyle changes to correct your situation and provide you with the tools needed to improve your vitality, energy levels, and achieve the body you want and deserve!
Through lifestyle coaching, Inspired Wellness has successfully helped clients alleviate numerous ailments and/or be taken off medications for allergies, diabetes, digestion, blood pressure, obesity, cholesterol, depression, anxiety, sleep, arthritis, thyroid, fibromyalgia, PCOS, migraines and many more.
In order to build a complete state of wellness of body and mind, you have to start with building a foundation. We all have the strength and abilities to strive for our highest potential in life but sometimes we just need a little extra help getting started.
Here are some of the services offered to you:
Teach you to identify problem issues and roadblocks to build success.
How sleep, nutrition, stress, digestion and exercise are correlated.
Offer insight to health cycles such as physical, mental, emotional and spiritual aspects.
Provide healthy wellness guidelines.
Teach bio-mechanics/posture correction (walk, sit, stand, breathing)
Perform healthy appraisal assessments (test function of 22+ bodily systems)
Test you for pH/Alkalinity/Acidity imbalance.
Offer you ways in which you may be able to eliminate medications.
In addition, these topics will be covered:
Stress Management – Cortisol/Stress/Adrenal Fatigue Issues
Nutrition Counseling and Meal Planning – Eating Organics, Sustainable Living
Metabolic Typing
Digestion/Food Sensitivity
Fungus/Parasite/Toxicity
Food Quality/Nutrient Timing
Grocery Shopping/Food Lists/Label Reading/Supplements